Postdoctoral Fellow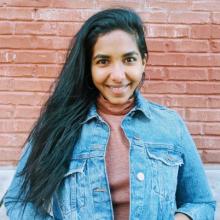 I joined the Dordick Lab in January 2019 to pursue my Ph.D. in Chemical Engineering. My undergraduate research focused on the utilization of ceramic membranes to remove dye particles from textile industry waste effluents. During the later phase of my undergraduate, my focus shifted towards the field of biotechnology, which led me to be a part of my institute's iGEM team where we worked on engineering E. coli to assimilate ammonia. These experiences further prepared and motivated me to pursue a graduate research degree. 
Education
Bachelor's in Chemical Engineering (The Institute of Chemical Technology, Mumbai) (2018).
Ph.D. in Chemical Engineering (Rensselaer Polytechnic Institute, Troy) (2023).
Research Interests
My research involves understanding the interaction between microglia mediated neuroinflammation and circadian disruption. My prime focus is on the enzyme NADPH oxidase 2 (NOX2) and the circadian clock in microglial cells. NOX2 is a significant contributor to neuroinflammation through the production of Reactive Oxygen Species (ROS) in microglia. Recent research has shown that neuroinflammation and circadian disruption can play contributing roles to the progression of neuroinflammatory diseases. In my work, I study the interaction between microglial activations states and their circadian clock by looking at the effect NOX2 activation and inhibition has on the rhythm of clock associated genes. This will shed light on the influence of immune cell response in the progression of neuroinflammation.
Publications
Muthukumarasamy I, Buel SM,  Hurley JM, Dordick JS. NOX2 inhibition enables retention of the circadian clock in BV2 microglia and primary macrophages. Front Immunol. 2023 Feb 6;14:1106515. doi: 10.3389/fimmu.2023.1106515.
Research Presentations
Muthukumarasamy, I., Buel, S.M., Hurley, J.M., and Dordick, J.S., "Regulation of Circadian Disruption through Inhibition of NOX2 in Microglia and Macrophages: A Potential Route to Target Neuroinflammation", American Institute of Chemical Engineers, Phoenix, AZ (November 2022).
Muthukumarasamy, I., Hurley, J.M. and Dordick, J.S., "Interaction between NADPH Oxidase 2 and the circadian clock in BV2 microglia", American Chemical Society, San Diego, CA (March 2022).
Awards and Honors
NIA Training Program in Alzheimer's Disease Clinical and Translational Research (1/2020 – 1/2022): NIH fellowship that covers tuition and provides funding for two years of the PhD program.
Howard P. Isermann Fellowship (8/2018 – 7/2019): RPI fellowship program that provides funding for the first year of the PhD program in the Chemical Engineering Department.