Graduate Student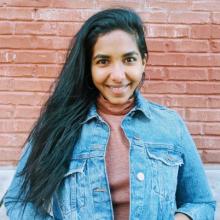 I joined the Dordick Lab in January 2019 to pursue my Ph.D. in Chemical Engineering.
Former Education
Bachelor's in Chemical Engineering from the Institute of Chemical Technology, Mumbai.
Research Interests
My undergraduate research focused on the utilization of ceramic membranes to remove dye particles from textile industry waste effluents. During the later phase of my undergraduate, my focus shifted towards the field of biotechnology, which led me to be a part of my institute's iGEM team where we worked on engineering E. coli to assimilate ammonia.
At RPI, my research is focused on understanding the influence of the circadian clock on the activation of NADPH oxidase enzyme in microglial cells. This might shed some light on the influence of immune cell response in the progression of Alzheimer's Disease.