Graduate Student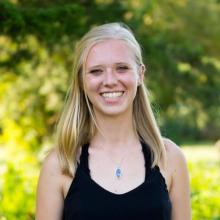 Becca began her doctoral studies at RPI in August 2019, joining the Gross group in the Chemistry and Chemical Biology department. Becca studies the molecular engineering of biosurfactants, surfactin and sophorolipid, and thieranti-cancer properties. She joined the Dordick group in August 2021 to expand her anti-cancer work. Becca is currently supported by the NIH NIGMS T32 training grant.
Education
She graduated from Wheaton College MA in 2019, with a B.A. in biochemistry and public health.
Other Interests
Outside of the lab, Becca enjoys running, hiking, and cooking.