Graduate Student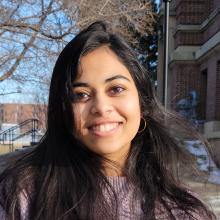 About me
I am from Hyderabad, India. I completed my Bachelor's in Biotechnology in 2020 after which I worked for a year at a biotech firm which focused on process development of vaccines and biologics. I joined RPI in Fall 2021 to pursue my Ph.D. in Chemical and Biological Engineering. I am co-advised by Dr. Dordick and Dr. Przybycien.
Undergraduate Education
B.Tech Biotechnology, Guru Gobind Singh Indraprastha University, New Delhi.
Current Research
My current research focuses on stability of lipid nanoparticle-mRNA vaccines and aims to establish mRNA structure-composition-processing-function relationships required to design thermostable lyophilized LNP-mRNA drug products.