Ph.D. Candidate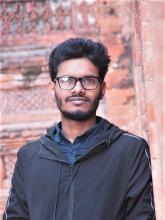 Background:
As a current PhD student in Chemical and Biological Engineering at Rensselaer Polytechnic Institute (RPI), I have the privilege of being co-advised by two esteemed professors, Dr. Jonathan Dordick and Dr. Mattheos Koffas, at the Center for Biotechnology and Interdisciplinary Studies (CBIS). Prior to joining RPI, I completed my undergraduate degree in Chemical Engineering at Bangladesh University of Engineering and Technology (BUET). After graduation, I worked as a Research Officer at the International Center for Diarrheal Diseases, Bangladesh (ICDDR,B) in collaboration with Stanford University, where I led a team that successfully improved the brick manufacturing process in Bangladesh to promote clean air and better health. Driven by my passion for sustainable solutions for a better future using Biomolecular Engineering and Synthetic Biology tools, I joined the Dordick and Koffas Labs. Working here has given me the opportunity to be part of a dynamic and collaborative research community committed to finding innovative solutions to global challenges.
Education:
B.Sc. in Chemical Engineering, Bangladesh University of Engineering and Technology (BUET), Bangladesh, 2021
Research Interests: 
With a keen interest in biological systems and their enormous potential, I am currently working on developing an innovative and sustainable integrated bacteria-algal co-culture system. This system aims to utilize atmospheric CO2 directly and produce value-added bioactive products. My primary focus is on engineering carbonic anhydrase to increase CO2 flux into a bioreactor and secrete the enzyme continuously using an engineered Bacillus megaterium strain. By co-culturing microalgae with the Bacillus, the system can convert CO2 into bioactive products with potential antiviral properties. I aspire to develop a renewable natural polymeric product from CO2, optimizing the co-culture conditions, and analyzing the metabolic pathways involved. During my undergraduate studies, I researched plant-derived antidiabetic bioactive compounds, bio-preservatives, and biofuels, which further fueled my interest in sustainable and eco-friendly technologies.
Honors and Awards:
President, Environment Watch: BUET, a student club focused on environmental issues (2019-2021)

Literature Secretary, Chemical Engineering Association, BUET (2019-2020)

Recipient of Dean's List Scholarship, BUET (2016, 2017)

First Runners Up in the Chem-E-Car competition at the 5th International Conference on Chemical Engineering, BUET, Dhaka, Bangladesh, 2017
Personal Interests and Hobbies
During my free time, I cherish spending time with my family and friends, reading, writing, exploring music, playing the piano. Additionally, I have a deep-rooted love for adventure, and I am constantly seeking out new experiences through travel and hiking, where I find a sense of peace and clarity amidst nature's beauty.