Graduate Student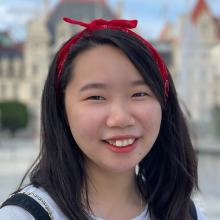 I was born and raised in Seattle, WA.  I obtained a BS in Chemical Engineering at Columbia University, where I focused on using bacteria to enhance the corrosion of metals. I joined the Dordick Lab in Fall 2019 to pursue my PhD in Chemical Engineering.
Former Education
B.S. in Chemical Engineering from Columbia University (2019)
Research Interests
My research focuses on using immobilized enzymes to create coatings that will be used for surface decontamination.
Publication
Wang, L. S., Xu, S., Gopal, S., Kim, E., Kim, D., Brier, M., Solaki, S., and Dordick, J. S. (2021). Facile fabrication of antibacterial and antiviral perhydrolase-polydopamine composite coatings.Scientific reports,11(1), 1-11.