Graduate Student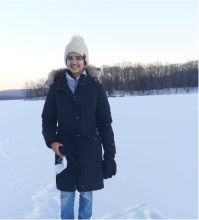 I am from Mumbai, India and earned my bachelor's in chemical engineering from Institute of Chemical Technology, Mumbai. I joined the RPI in Spring 2021 in pursuit of my PhD in Chemical Engineering. I am co-advised by Dr. Dordick and Dr. Przybycien.
Former Education
B. Chem Engg. Institute of Chemical Technology 2020
Research Interests
My overall research interest is in Bio-manufacturing. I am currently working on colloidal stability of lentiviral vectors. Process development is complex because of the inherent biological complexity of the molecule along with the variables involved in the process conditions and equipment. The goal of my current project is to investigate the effect of upstream processing on colloidal stability of the lentiviral vector particles.