Graduate Student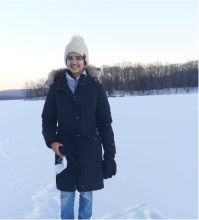 I joined the Dordick lab in Spring 2021 after completing my undergraduate degree in chemical engineering. My previous internship involved characterizing exo-electrogenic bacteria for waste water treatment. A course in biopharmaceutical processing got me interested in bioproduction and biomanufacturing. In my free time, I enjoy cooking, reading, and exploring nature. I was born in India and grew up in the historical city of Pune.
Education
Bachelor of Chemical Engineering (B.Chem Engg, 2020)
Research Interests
My overall research interest is in Bio-manufacturing. I am currently working on colloidal stability of lentiviral vectors. Process development is complex because of the inherent biological complexity of the molecule along with the variables involved in the process conditions and equipment. The goal of my current project is to investigate the effect of upstream processing on colloidal stability and product quality of the lentiviral vector particles.